Eufora Hero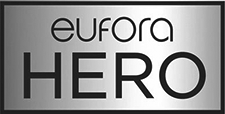 The basis of healthy hair is a healthy scalp. Eufora eliminates the undesirable ingredients that can cause clogged hair follicles, and scalp and skin conditions.
Straightforward and simple to use, Eufora's Hero collection offers concentrated solutions to deliver maximum results with antioxidant protection, and our sophisticated masculine aromas are from essential oils not synthetics.
| The Product | The Description | The Cost |
| --- | --- | --- |
| Revitalizing Treatment | Used daily after Complete Shampoo, this product promotes healthy scalp and hair through a blend of botanical extracts and advanced skin care technology. You'll feel it tingle and know its working. | $20 |
| Complete Shampoo | This concentrated and moisturizing formula delivers thick, creamy lather, gentle yet superior cleansing without dryness and is great for all hair types including color treated hair | $20 |
| Texture Putty | This super strong hold yet pliable styling putty let's you mold, form and solidify your style without the slightest bit of "crunch". Creates a matte finish and is perfect for all of today's contemporary hairstyles | $20 |
| Defining Putty | This innovative styling tool with Neem wax, Beeswax and Shea Butter delivers control and healthy shine without looking or feeling "greasy". | $20 |
| Grooming Cream | Just enough hold and just enough shine. Perfect for a well-groomed look without stiffness or stickiness. Provides an anti-humectant to control frizz and enhance natural curl and wave. Delivers a light to medium hold for versatile styling that is easily re-workable throughout the day. Will not build up on the hair and is petrolatum free | $20 |
| Thickening Elixir | Prepare to run your fingers through thicker, fuller feeling hair! This one of a kind product leaves hair feeling thick but without any sticky or tacky feeling. Work through damp hair and add a shot of hot air from the blow dryer for maximum results. | $22 |
Jack Black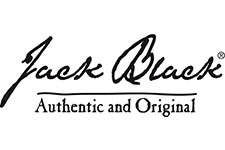 Every Jack Black product is carefully formulated from the very finest ingredients. Many, like plant extracts, herbs and healing botanicals come from time-tested natural remedies. But that's only part of what makes Jack Black products work so well. It also incorporates the latest technologies to create formulas that are not only effective, but also lightweight and non-greasy. Fragrance-free, colorant-free, cruelty-free and dermatologist tested, Jack Black products take a refreshingly effective, honest and natural approach to helping you look and feel your best.
Most men prefer to spend as little time as possible in front of a mirror. So Jack Black creates products as convenient and multi-functional as they are effective. A shave cream that also softens and conditions your skin. A face moisturizer with sunscreen built-in. A face, hair and body wash in one. Jack Black skin care products are formulated to be easy to wear, fast absorbing and allergen free. So it goes on quick, clean and comfortable with no primping required. Perhaps that's why so many women tell us that they, too, have come to appreciate the simple effectiveness of Jack Black products.
| The Product | The Description | The Cost |
| --- | --- | --- |
| Face Buff | Face Buff Energizing Scrub with Vitamin C & Menthol. Effectively clears the way for an easier shave by smoothing the surface of your skin. | |
| Bread Lube | Beard Lube Conditioning Shave with Jojoba & Eucalyptus. An entirely new way to shave. Unlike traditional shaving foams and gels which can dry out skin, our award winning Beard Lube is a pre-shave oil, shave cream and facial skin treatment in one easy-to-use product specially formulated for men's shaving needs. | |
| Post Shave Cooling Gel | This soothing, alcohol-free after-shave treatment helps heal irritated skin and alleviate redness. Natural ingredients, known for their soothing and anti-inflammatory properties, calm skin and provide immediate, lasting relief . | |
| Electric Shave Enhanced | Designed for use with an electric razor or clippers, this lightweight, non-greasy balm provides superior skin conditioning for less irritation and an easier shave. | |
| Supreme Cream Shave Lather | Shave Lather with Macadamia Nut Oil & Soy. Supreme Cream provides a luxurious lather that lifts whiskers up, away from the skin, for a smooth, ultra-close shave. | |
| Double-Duty Face Moisturizer | PF 20 with Blue Algae Extract & Sea Parsley. Ideal for daily use, this lightweight moisturizer is an advanced facial treatment product with a built in sunscreen, SPF 20. | |
Joe Grooming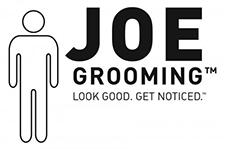 Joe Grooming is dedicated to producing the finest natural personal grooming products for men. Their products are designed for guys with style who want to look cool - for the man who wants to get noticed.
By lowering surfactant levels in our shampoos, adding soothing, moisturizing extracts to both cleansing and styling products, and fragrancing with essential oils rather than synthetic fragrances, we've taken the first steps toward achieving this goal.
| The Product | The Description | The Cost |
| --- | --- | --- |
| Daily Shampoo | A natural, non-irritating formula to cleanse the hair and exfoliate the scalp, removing product residue and environmental impurities. Gentle enough for every day use, it will not strip or dry your hair. | |
| Daily Conditioner | Invigorating, Weightless Toning and Conditioning Step two in JOE's two-part cleansing and toning system for maintaining moisture balance while imparting a healthy shine without weighing hair down | |
| Sensitive Shampoo | Color Safe Formula for Normal to Dry Hair, Sensitive/Problem Scalp By eliminating the ammonium and sodium sulfates that cause irritation to sensitive & problem scalps, we've created one of the most gentle shampoo formulas you'll ever find. Even the shampoo scent is based with natural, essential oils to soothe and clarify. | |
| Thickening Shampoo | As the average male begins to reach maturity, the diameter of his hair will become thinner and weaker. JOE's exclusive formula with organic barley and hops literally thickens each strand without making hair dry or brittle. The addition of soy proteins strengthen the hair shaft and impart a healthy shine. | |
| Grooming Cream | Our no hold styling cream offers control and manageability while imparting a subtle sheen and thickness to the hair. Use alone for a natural look or add to any Joe styling product. Great for use as a cutting lotion. | |
| Straightening Pomade | A blend of natural beeswax and gum resin in a moisture blocking aloe based paste for a controlled & manageable finish. High shine, high hold and easily rinsed clean without causing build-up. The perfect solution for unruly dry or curly hair. | |
| Grooming Compound | A water based, pliable styling paste providing control, support, definition and texture. Unlike similar fiberous products, our grooming compound is a blend of natural & organic ingredients that condition and protect hair & scalp without causing product build-up. | |
| Texture Paste | Matte Styling Paste for Extreme Hold and Mouldability A strong yet moldable hold for current trends. Natural extracts offer UV protection and a conditioning matte finish. Texture Paste is also color safe for all hair types. | |